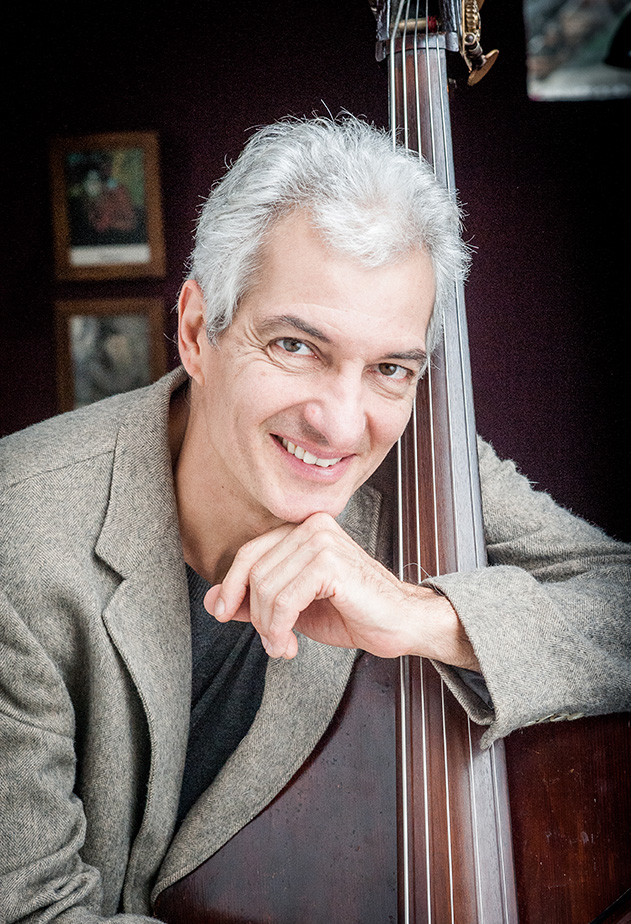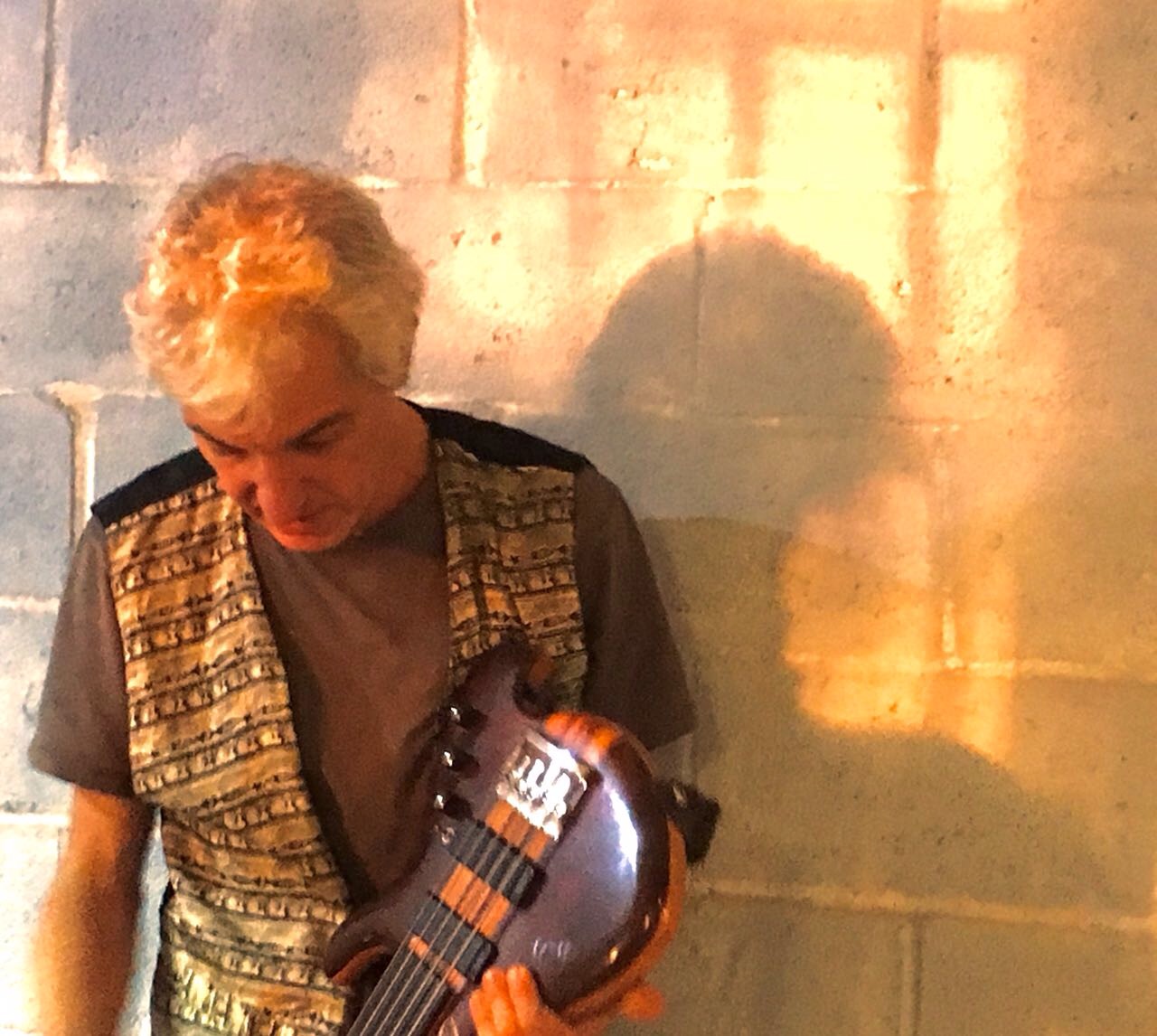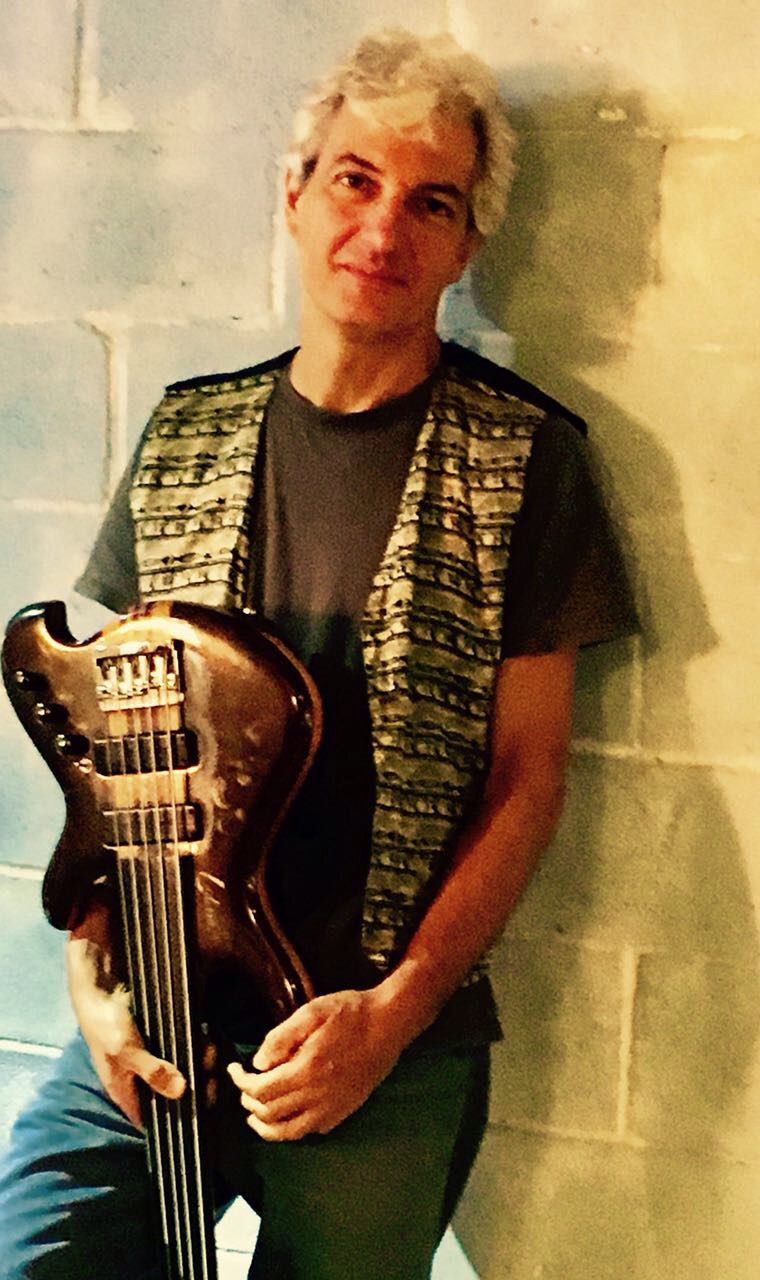 Acoustic and electric bass player, composer, arranger and producer
Rogerio lived in Europe and in the USA from 87 to 99 performing several music styles, always enriching them with the strength of his homeland music traditions.
From 87 to 89 he studied in Austria at the Hochschule for Musik in Graz in both, jazz and classical programs.
In 89, he spent one year in Rome actively performing. In that year he also played the role of a musician in the movie "God Father III".
In 1990, during his stay in Paris, he played with Thierry Péala Trio among others and was awarded a scholarship for the Berklee College of Music, moving to Boston in 91.
From 92 to 97, in New York City, he worked with Paquito d'Rivera, Lionel Hampton, Cláudio Roditi, Manfredo Fest, Leny Andrade, Hendrik Meurkens.
His main recordings were with Gerry Mulligan & Jane Duboc, Dom Salvador, Hendrik Meurkens, Manfredo Fest, Naná Vasconcelos, Weber Iago, Jovino Santos Neto, Nelson Ayres and Elisabet Raspall.
Back in Brazil, Rogério has played with Danilo Caymmi, Ná Ozzetti, Jane Duboc, Duofel, Soundscape Big Band, Orquestra Popular de Câmara, to name just a few and has been a steady member of Nelson Ayres Trio for six years.
He has performed with his Brasilian World 4tet at Indonesia Open Jazz Festival, Italy, Switzerland, Austria, Germany, Spain, France, Portugal and Slovenia.
From 2005 to 2008, back in Europe, he played with singer Rosalia de Souza (tours to Japan, Poland, Italy), played in several jazz festivals with his own group and was the bass player and arranger of the Valentina Piccioni Quintet (tribute to composer Piero Piccioni).
In 2009 he was invited to teach at California Brazil Camp.
In 96 in the USA, he released his first independent CD "CRESCENDO" as a composer, arranger and producer.
Since his return to Brazil in 1998, he released the CDs "APRENDIZ (2000), "PRAZER DA ESPERA" (2006), "TUDO POR UM OCASO" (recorded in Barcelona in 2008) and SOBRE O SILENCIO in trio, having Roberto Menescal and Dom Salvador as special guests.
In 2010 he toured in Argentina with his own trio, as well as with his project, homage to Tom Jobim & Vinicius de Moraes with singer Ana Paula da Silva.
In 2012 and 2013, back to Argentina, he played with his trio at both jazz festivals – in La Plata and in Buenos Aires respectively.
Throughout his years abroad, Rogério has extensively presented his Brazilian Music workshop in several countries (USA, Italy, Spain, Holland, Indonesia).
In São Paulo, where he resides, Rogério leads several projects and is presently recording his sixth CD.