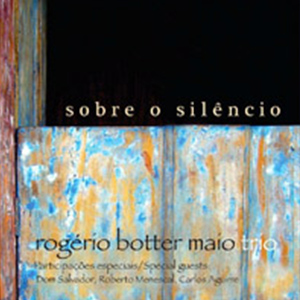 Sobre o silêncio
Gero Music, Brasil - 2012
The CD "Sobre o Silencio" was released in May 2012 and  it is basically in trio with Vinícius Gomes (acoustic guitar) and Fábio Leandro (piano) and Rogerio playing only acoustic bass.
Special guests in some tracks are Dom Salvador (piano), Roberto Menescal (voice), Carlos Aguirre (accordeon) and Emilio Martins (percussion). Pre-selected for the Brazilian Music Award 2013.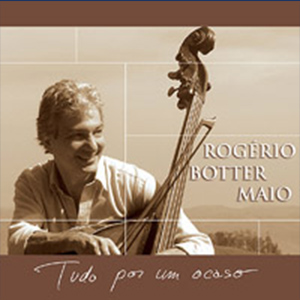 Tudo por um ocaso
Gero Music, Brasil - 2008
Recorded in June 2008 in Barcelona, this is Rogerio's fourth independent CD. This album impresses by its unusual instrumentation, arrangements and lyrics of previously recorded tunes as well as new compositions.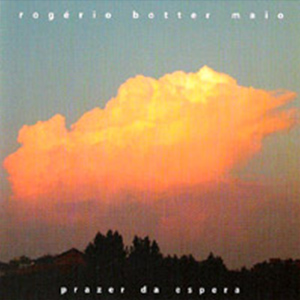 Prazer da Espera
Gero Music, Brasil - 2006
Third cd by Rogério Botter Maio. Recorded in SP – Brazil.
Special guests: Ná Ozzetti, Nelson Ayres, Proveta, Teco Cardoso and Caíto Marcondes.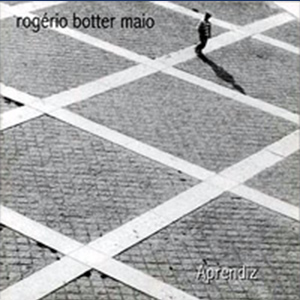 Aprendiz
Eldorado, Brasil - 2000
Rogério's second solo CD captures the energy of a live performance at Supremo Musical, in 1999. In some of the tracks complementary arrangements and instrumentation were inserted in the studio.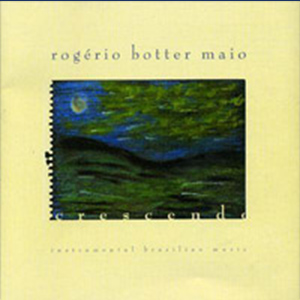 Crescendo
Gero Music, Brasil - 1996
Fist 'solo' work, with participations of Jane Duboc, Dom Salvador, Romero Lubambo, Claudio Roditi, Portinho and Hendrik Meurkens.
Brazilian instrumental music, only with own compositions.